Atlantic City Your Way, LLC is an Atlantic City area based Vacation Planning Service. Our objective is to make planning a trip to Atlantic City as easy as 1 – 2 – 3. We give our valued guests all the tools they need to build an all inclusive vacation and get an instant online quote.
Just add the room, meals, golf, sightseeing, nightlife and attractions to your itinerary and our state-of-the-art packaging technology will turn it into an all inclusive per person price. When you are ready to book we make all the reservations, collect the money and pre-pay for everything so you can just show up and have fun. What could be easier than that.
The company was first started in 1999. It was then known at AC Tours and Entertainment, LLC. We eventually evolved to become Atlantic City Your Way, LLC and are Atlantic City's largest Leisure Travel Vacation Provider.
MEET OUR STAFF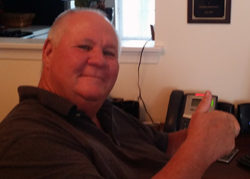 Mike Charlton is the Founder and Creator of Atlantic City Your Way. Mike has been involved in Tourism since 1979 when he got his first job at Bally's Park Place Casino in Atlantic City. Mike's journey has been a career that has included almost every Tourism segment in the Industry; Hotel Sales, Casino Marketing, Bus Program Management, Tour and Travel, Travel Agency and Entertainment.
Mike will tell anyone who will listen that he is in the "Fun" business and what can be more fun that that!
Mike has lived in nearby Somers Point, NJ for the last 25 years and enjoys Gardening, Cooking and Fishing. He and his wife Ellen love their little dog Bentley who is also the Company Mascot.
If you have any great ideas about creating a fun Atlantic City experience, Mike Can be reached at mike@AtlanticCityYourWay.com or 800-252-5866
---
Chris Martin takes great pride in researching and booking every trip as if it is for his friends and family. He scours the hotel's rates and golf course's tee sheets seeking out the best deals and promotional rates for his clients. He also regularly visits all of the hotels and golf courses to make sure they are up to the standards his clients expect. Chris' relationships with the hotels and golf courses, afford you the guaranteed lowest golf package prices in Atlantic City. We perform a service for people who want one stop shopping, and want to prepay for their trip so they do not have to pay as they go. The convenience of booking multiple rounds of golf and multiple room nights from Atlantic City Golf Vacations will afford you more time to practice for your trip and less time planning it.
Chris has been working in the golf industry his entire life. Born and raised in Westchester County, NY Christopher started playing competitively at the age of 9 and was an accomplished Junior golfer and played college golf at the College of Boca Raton and graduated from Ferris State University in Big Rapids, Michigan from the prestigious "Professional Golf Management" program with a BA in Marketing. He was elected to the PGA of America as a Class A Member in October of 2000 and fulfilled his membership for 10 years.
Prior to joining Atlantic City Golf Vacations Chris worked as a Head Golf Professional and General Manager at high-end and value oriented daily fee golf clubs in New York, Maryland, Florida, Pennsylvania and New Jersey.
He resides in Hammonton, NJ with his wife Michele and his daughter Emma Marie and son Michael Jeter. Chris enjoys his clients immensely and takes great pride in ensuring great golf, lodging and dining for all of them!
To plan your next trip email chris@acgolfvacations.com or 800-252-5866
---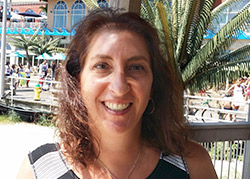 Shannon Ott has been in the hospitality industry for over 20 years. She worked at Resorts Casino hotel for 13+ years in various departments such as Room Reservations, Front Desk, Sales & Casino Marketing. Shannon started working with GolfAC in 2008 booking Golf Vacations Packages. In 8 years Shannon has created a rabid following of groups as golfers from all over the east coast have flocked to her .
Shannon has a BS in Hotel/Motel/ Restaurant Management from Shepherd College in West Virginia. She grew up in Hagerstown, MD and now resides in Brigantine, NJ with her Husband Rob & daughter Natalie.
To plan your next trip email Shannon@golfac.com or 800-252-5866
---
Frank "Frankie the Fixer" was a Geek before being a Geek was cool. Frank forgot more about computers than most kids these day know. Frank is our Go To Guy for any and everything having to do with Computers, Phones and Websites. When something does not work, Frank is our first call to get things fixed.
---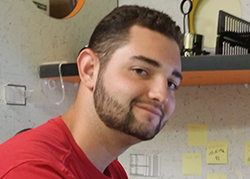 John "Jake" Wasson is our first ever intern. Jake will be graduating Delaware Valley University in December of 2016. I am not sure what Jake was expecting when he got here but we put him to work right away. He has spent many hours adding content to our websites and has learned much about our business and the business world in the process. We thank Jake for his hard work and dedication and wish him well for his bright future. Jake is the Pride and Joy of Yardley Pa., his Mom, Dad and Cousin Katie.
---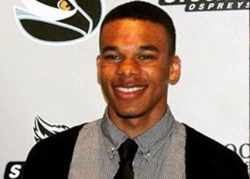 Jared Lewis is a shining star in the Stockton University Hospitality and Tourism Management Program. Jared was a student in the Stockton Tourism Marketing Class that featured Atlantic City Your Way, LLC as their Tourism Marketing subject. The class wrote a marketing plan for the company and were graded on the results.
They did such a good job we used many of their suggestions. We were lucky enough to pluck out a gem of a guy, Jared, to launch our ACYW social media campaign.
Jared will graduate in 2018. Jared hails from Westville, NJ and has an older Brother John and 2 very proud parents. Almost forgot to mention that Jared was named 2016 Male Athlete of the Year by the New Jersey Atlantic Conference for his accomplishments in Track and Field. Read more about Jared chasing university record.
---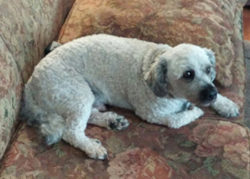 Bentley welcomes each visitor to our office with energy and enthusiasm. He loves to be chased and is a pretty good listener. Feel free to pet him but be prepared to stay for awhile. He likes that a lot!
---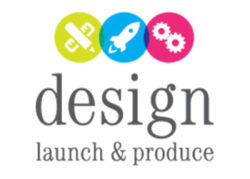 DLP – Design, Launch and Produce has been a supporter of Atlantic City Your Way, LLC since the very beginning. The look and the feel of all our websites were the imaginings of Talented and Dedicated Graphic Artist, Andy Keena. Company Executives Robert Colflesh and Michele Charlton have encouraged and advanced the cause of ACYW from day 1 and deserve a heartfelt Thank You.
Without their support and passion for our success there would be no way that Atlantic City Your Way and all it's Divisions would be where they are today. If you need any help with Creating the perfect Ad, Billboard, Banner or Website Design, please reach out to Michele at mcharlton@dlp.com or 609-348-0340 or visit their website at www.dlpcreative.com
---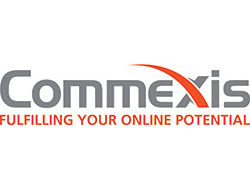 Commexis SEO and Website Services is the brainchild of Owner and Founder Len Ward. The Son of Famous Caddy Master Lenny Ward of Pine Valley Golf Course, Len had the experience to jump right in and take our Golf Vacation Business to a new level. His contribution to the success of our other Divisions are deserving of much praise and bodes well for any company fortunate enough to use Commexis to establish and grow their business. Len can be reached at LenWard@Commexis.com or (856) 520-8218 or visit their website at www.commexis.com