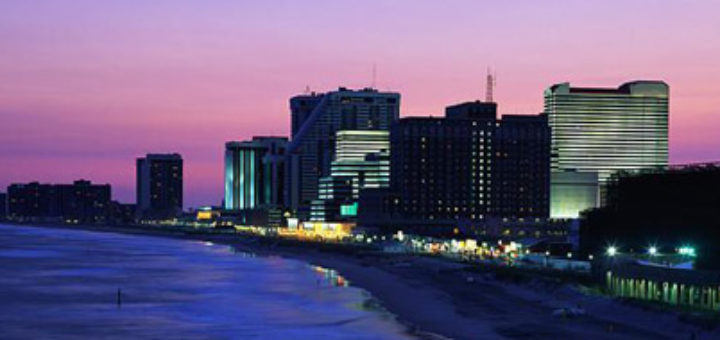 Resorts Casino Hotel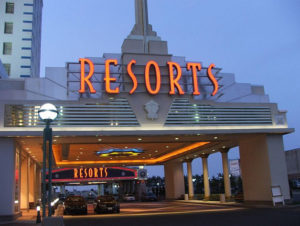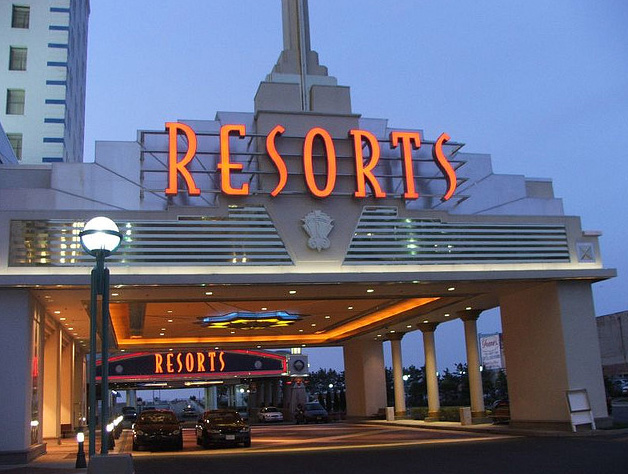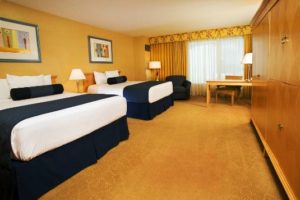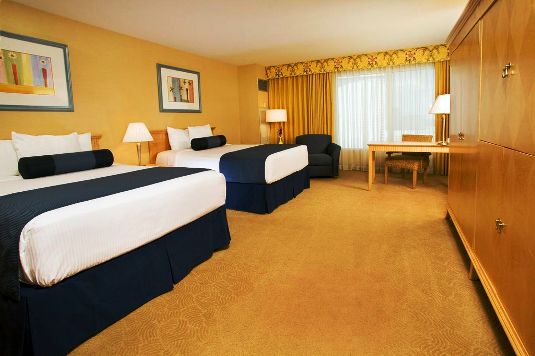 Resorts Atlantic City is the very first, yet newest Atlantic City Casino. She has all the Sizzle and Sass you will ever want to find at this Boardwalk Casino Hotel. Completely re-branded to capture the best of the old and the new, making it exciting in every detail. Come see for yourself what all the excitement is all about!  Add to your vacation or getaway package today! Gallagher's Steak House* Margaritaville 5 O'Clock Somewhere Bar and Land Shark Beach Bar are all right around the corner.
Caesar's Casino Hotel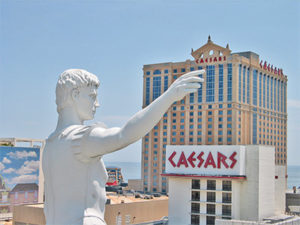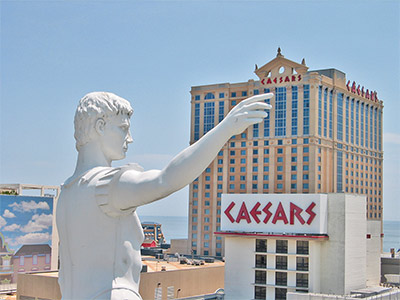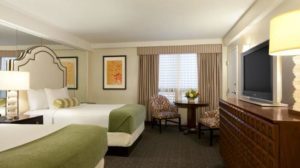 Caesars Atlantic City is the Jewel of the Atlantic City Boardwalk where luxury and adventure come together, connected to Wild Wild West, Bally's and Claridge Casinos, and alongside Trump Plaza Casino* Dusk Nightclub. This Casino is Fully Themed for an Authentic Roman Empire Experience.*The Walk Dining and Shopping* Don't miss out on booking your hotel and vacation packages!
Holiday Inn Express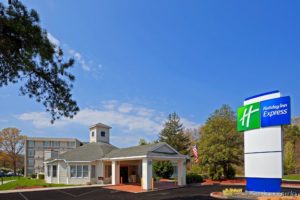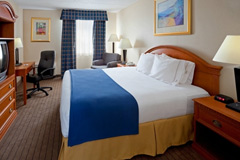 Holiday Inn Express Atlantic City is a Top Pick for AC Vacations. Across from Pistol Pete's Steakhouse and Saloon, home of the Buy 1 Get 1 Free Steak Dinner, FREE Full American Breakfast, Daily Casino, Shuttle Service, Available Fitness Room and Free Wireless Internet. Easy access to GS Parkway and AC Expressway.  6 Golf Courses within 5 miles. Book your vacation package now!
Comfort Inn & Suites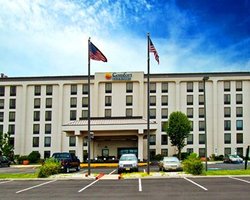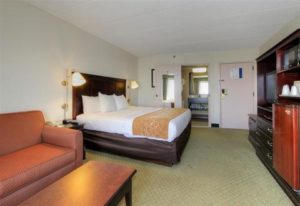 Positioned alongside Lakes Bay in West Atlantic City, the Comfort Inn & Suites hotel is conveniently located near many area attractions and provides access to a private beach. The Atlantic City Boardwalk and many Atlantic City Golf Courses are just minutes away from Comfort Inn Atlantic City. If you are looking for a fabulous Atlantic City vacation, book your hotel and accommodations now! * Deluxe Continental Breakfast with Many Hot Items* All Rooms with 32-inch LCD televisions* Exercise room, public computer with internet access* Hospitality Suite Available for Larger Groups.
Days Inn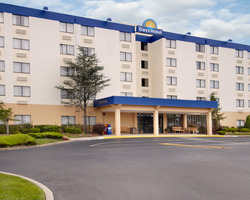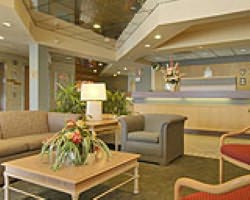 Days Inn Atlantic City is the #1 Requested Hotel by Our Visitors! The Responsive and Proficient Staff of this Hotel will make sure your stay is pleasurable and worry free. Come see why our guests request us! Book your vacation package today!* Direct access to The GS Parkway and AC Expressway* Free Deluxe Breakfast Buffet, Free Wireless Internet Access* 8 Restaurants Nearby. 6 Golf Courses within 5 miles.  Hospitality Suite Available.
Tropicana Casino Hotel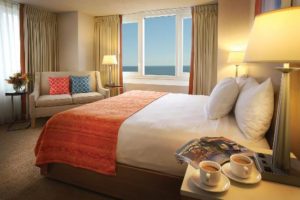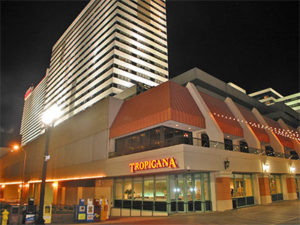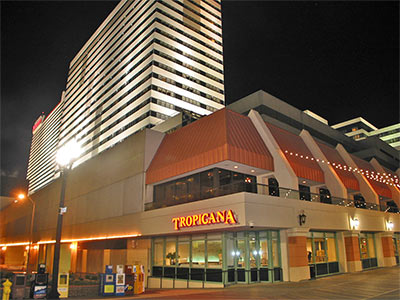 Tropicana Atlantic City is located directly on the Boardwalk and boasts the most fun experience in Atlantic City.* "The Quarter" Dining, Shopping and Entertainment Center* Home of the #1 Rated Hooters Restaurant, The Palm Restaurant and Carmines of NYC* A Dam Good Sports Bar, RiRa Irish Pub and Cuba Libre, IMAX Theatre. Add all the fun to your vacation or getaway package today!
Golden Nugget Casino Hotel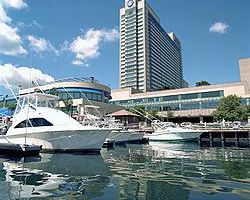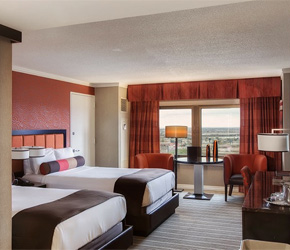 Located directly across from the Borgata and Harrah's Casinos, the Golden Nugget Atlantic City is excellently positioned and overlooks the Senator Frank S. Farley State Marina. Book your AC vacation package today and take advantage of the scenic views! * 7 Restaurants, Full Service Salon and Spa* Charthouse Restaurant on the Bay* Outdoor Deck with Bar and Entertainment* Charter Fishing and Party Boats Available.
Harrah's Casino Hotel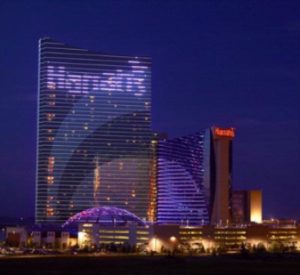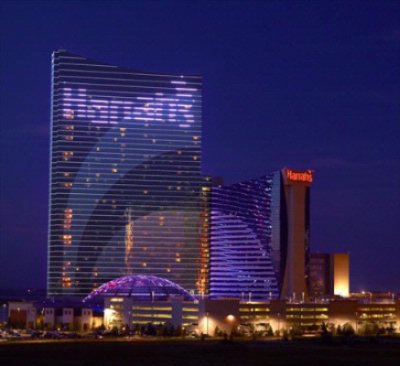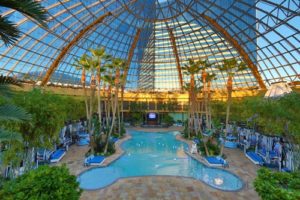 Harrah's Hotel and Casino is a Resort you'll Never Want to Leave! Harrah's Resort has become the premiere Atlantic City destination, with a brilliant marina setting and infinite roster of world-class resort amenities. Boasting the tallest hotel tower and so much non-stop action, you'll wish your stay could last a lifetime. Book your vacation package today! * Pool Swimming and Entertainment Facility.
Bally's Boardwalk Casino Hotel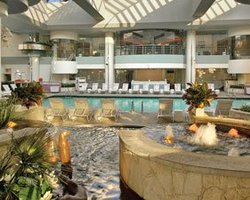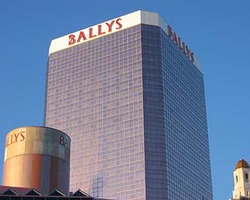 Bally's is one of Atlantic City's Largest and Most Fun Casino Resorts. Connected to 3 additional Casinos and adjacent to multiple fun filled Restaurant and Entertainment facilities, Bally's casino Atlantic City is ideally located. Being positioned in the center of the World Famous Boardwalk provides a short walk to the World Famous Irish Pub and over 30 Restaurants and Bars within 2 Blocks. Bally's Casino Golf Packages are also available.
Courtyard by Marriott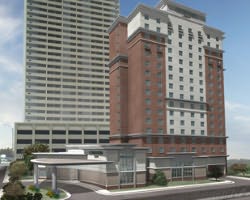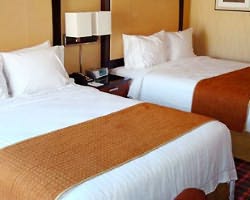 Atlantic City's Newest Hotel, the Courtyard Marriott Atlantic City is conveniently located just a short distance from the Boardwalk. Only minutes away from your favorite golf courses. And just a simple walk to many world famous casinos, such as Resorts and Trump Taj Mahal. Make sure to check out our vacaton packages! * Restaurant on Site. Across from Atlantic City Bar and Grille* Plasma TV in every room, Free Wireless Internet*. Around corner from World Famous Irish Pub.
 Brigantine Vardon House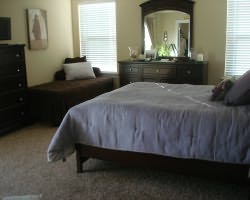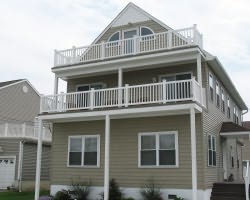 You don't want to forego a chance to experience Brigantine Golf.  This incredible Shore Home is located on the prominent Hole of The Links at Brigantine Beach Golf Course, just minutes from The Borgata, Harrah's and The Golden Nugget. This Luxurious House is sure to be the Highlight of your Atlantic City Vacation. * Ideal for Groups of 8, 12 or 16 People* Professional Putting Green in Back Yard* Security Deposit Required.
Inn at Sea Oaks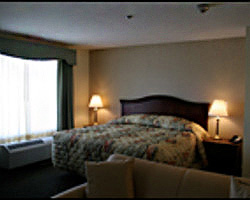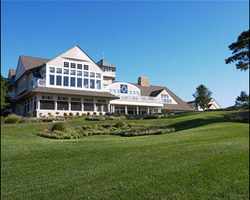 The Sea Oaks Inn was built in 2007 in response to the overwhelming requests from our Golf patrons who couldn't get their fill of our gorgeous 194 acre championship golf course in just one day. The Inn itself offers everything you need for work, play, rest, and exercise. High speed Internet is available to all of our guests as well as places to do work, hold meetings and of course work out.  Free Continental Breakfast starting 6 AM daily. The Sea Oaks Inn is an ideal place to stay for those traveling for golf, work, or as a couple.
Ocean View Beach House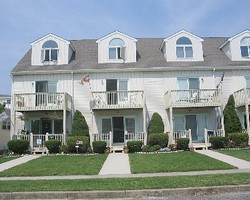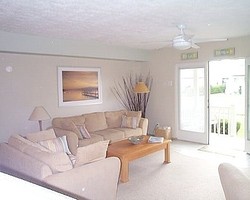 The OCEAN VIEW BEACH HOUSE is our newest addition for a great vacation experience. This house is just 4 minutes from The Borgata, Harrah's and Golden Nugget Casinos. Check out our vacation packages today!
* Sleeps up to 6 People
*Awesome Ocean View from 2nd Story Balcony
*Fully Stocked with Silverware, Pots, Pans, Dishes and Condiments. Outdoor BBQ Grill
*Just a few steps from the Beach and Atlantic Ocean
Tuscany House Resort at Renault Vineyards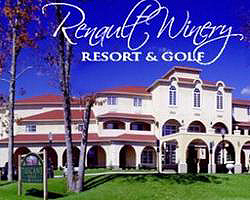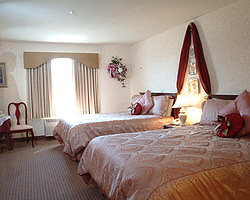 Just minutes from the glitz and glamour of Atlantic City, old world Italy is alive and prospering in the pine barrens of southern New Jersey. Viewed as one of the finest full service golf resorts on the East Coast you can relax and enjoy The Tuscany House Hotel, Renault Vineyards Golf Course and Joseph's Restaurant. This resort is Everything you need and want in a luxurious old world setting. 4 Star Golf Course on premises. Outdoor Pool. Joseph's Restaurant and Bar. The Gourmet Restaurant Winery with Wine Tasting and Tour.
Homewood Suites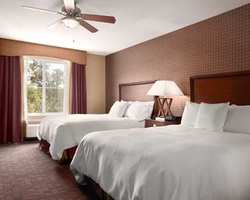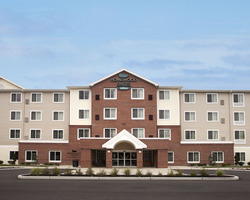 Homewood Suites Atlantic City is ideally located within a short drive from Atlantic City and many of our most popular Golf and Entertainment facilities.  Directly across the street is Chickie's and Pete's ultimate Sports Bar. If you are looking for 2 Bedroom Suites with a Full Kitchen as well as a Daily Full American Breakfast, then this is the place for you! And only we offer it. Book your vacation or getaway package today!
Pier 4 Hotel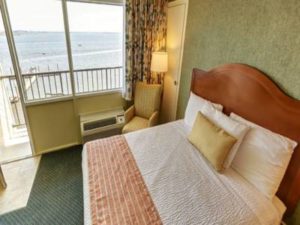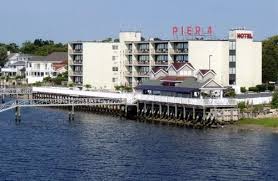 The Pier 4 Hotel is 10 miles from Atlantic City and is one of the most ideal Resort Hotel Experiences the area has to offer. Free Continental Breakfast Daily. ON THE BAY. All Rooms have Private Balconies. Pier 4 is located directly adjacent to the Crab Trap Restaurant and Crabby Jack's Bayside Bar. It's just a short Walk to Charlie's Bar for the Best Chicken Wings in NJ. 6 Golf Courses within 5 miles and so much to do with friends and family close by. Add this ideal hotel to your vacation package today!
Ramada West Atlantic City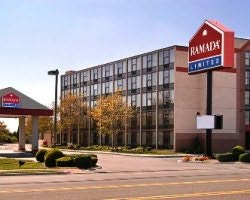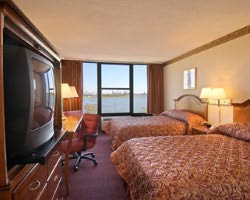 The Ramada Inn Atlantic City West is located on the shores of Scenic Lakes Bay. Closest hotel to the Casinos, Beach and Boardwalk. This is ideal for all visitors. Add to your hotel and golf package now.
 *Free Continental Breakfast Daily
*32 inch Flat Screen TV's and FREE Showtime
*FREE SHUTTLE TO AREA COURSES
*FREE Hospitality Suite for Larger Groups.
Trump Taj Mahal Casino Hotel
Trump Taj Mahal Atlantic City is one of the largest casinos in the world, with slot machines, gaming tables, poker tables and a state of the art simulcast facility. Check out this big casino by adding it to your vacation or getaway package today!
*14 Restaurants and Bars. Adjacent to House of Blues.
*Egos Lounge and Almost Angels Night Club* Hard Rock Cafe, White House Subs and Safari Steak House.
*Connected to Resorts Casinos.
Residence Inn by Marriott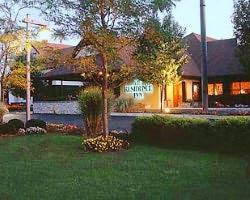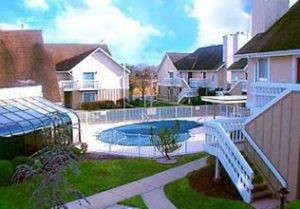 Residence Inn Somers Point – Awesome local Restaurant's are all located within a 10 minute drive of the hotel. The location makes it great for Golf Groups! They feature upgraded suite accommodations with every guest stay. Their lovely suites have upgraded kitchenettes, living room area and comfortable bedding. They provide a daily Breakfast Buffet in the Great Room. They also offer an evening Reception Monday Thru Thursday to make you feel at home! Feel at home by adding The Residence Inn to a vacation or getaway package today!
Seaview Golf Resort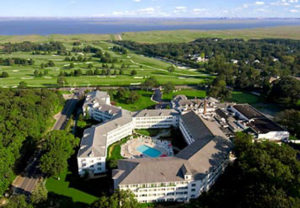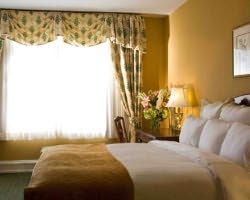 Seaview Golf Resort is updated with modern elegance. Seaview is located on 670 wooded acres of pinelands on the New Jersey Shore's pristine Reed's Bay only 20 minutes from Atlantic City and just 45 minutes from Philadelphia. Offering 297 impeccably redesigned guestrooms, as well as 36 holes of championship golf on two world-renowned courses, Seaview is the choice for those seeking refinement and hospitality, whether for work or play. They offer superb dining, year-round recreation and signature comforts that nourish the spirit.
Seaview Villas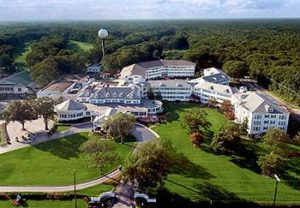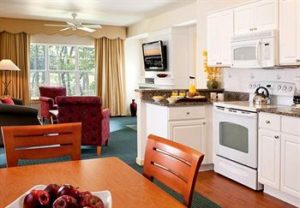 The Ultimate Vacation Away from Home occurs at the Seaview Villas. These 2 Bedroom Units are nestled between 2 World Famous Golf Courses, Seaview Resort Bay and Seaview Resort Pines. Each Unit features a Full Kitchen, Living Room and Fireplace. 2 Beds and 2 Sofa Beds makes this your best bet for 4 People with plenty of room for Card and game Playing, as well as General Relaxation. Book your vacation or getaway package for this ultimate experience!
Red Roof Inn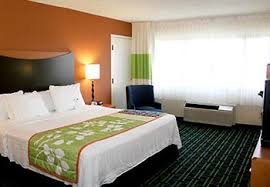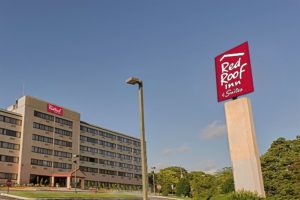 Formerly the Fairfield, The Red Roof Inn features a modern decor and is convenient to Atlantic City and your favorite activities and Golf Courses.* Deluxe Continental Breakfast Daily. Hospitality Suite Available* FREE Daily Newspaper and Wireless Internet, 5 Courses Nearby* Across from Hi Point Pub, home of the Monster Prime Rib.