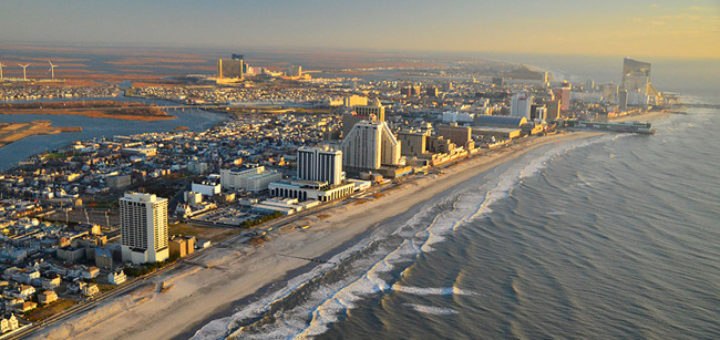 Harrah's Pool Before Dark 8AM – 6PM

Harrah's Pool Before Dark is available 365 days a year and offers 82 degree weather every day.  Relax, swim and unwind at Atlantic City's # 1 daytime attraction, Harrah's Pool Before Dark.
* Open 7 days a week 8 AM – 6 PM
* 2 Happy Hours Daily
* Aerobics Classes Monday – Friday
* Wednesday Volley Ball
* Poolside Dining
Paintball Invasion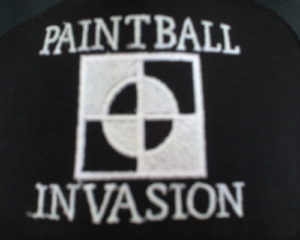 Paint Invasion has been providing Indoor and Outdoor Paintball Excitement since 2002.  Just 30 minutes from Atlantic City let Paintball be the highlight of your next Family Fun Vacation, Guys Getaway or Girls Getaway.  We offer packages that include everything you will need for a fun filled adventure.  If you have your own equipment we offer lower prices for that, also.
* Indoor and Outdoor Ranges
* Open Year Round
* Pro Shop with Full Stock of Equipment and Supplies for Sale
* Available for Private Parties
Steel Pier

Steel Pier is America's Most Famous Amusement Pier.  Add to your itinerary for a GUARANTEED GREAT TIME!  Exciting Rides, Fun Games, Great Food, Boardwalk Bar, Helicopter Rides, Live Entertainment and Much More.  Come see us and see why the all New Steel Pier not only withstood the test of time but has gotten better and better each and every year.  Bring the Kids, bring Grandma and bring yourself for a fun day or night at the Would Famous Atlantic City Steel Pier.
Atlantic City Aquarium

Located in Historic Gardner's Basin, The Atlantic City Aquarium boasts over 100 species in 30,000 gallons of Marine Aquatic Environment.  Great Family Fun for adults and kids alike.  You will see and experience Clownfish, Anemones, Sea Turtles, Shark and Sting Ray Petting Tanks, Tropical Snakes and Frogs, Living Coral Exhibit, Diver Feeding Show and Fish of the Mid Atlantic.
ALSO AVAILABLE FOR PRIVATE PARTIES!
Atlantic City Cruises

Atlantic City Cruises is where it's at for Fun Bay Cruises, Atlantic City Afternoon Sailings, Dolphin Watching, Ocean Adventures and Sunset Cocktail Cruises.  Located at Gardner's Basin in Atlantic City, AC Cruises offers a wide assortment of regular sailings or bring your group for a Private Cruise or Party aboard the Cruiin1.  Atlantic City Cruises is happy to assist with Private Parties from 25 to 100 Guests.  Heated Cabin and large open spaces make this vessel ideal for Partying, Dancing, Special Events and Sightseeing.
REGULAR SAILINGS
* Morning Skyline Cruise 11 AM – 12 noon (June 3 – September 15)
* Dolphin Watching 1 PM – 3 PM (May 1 – October 19)
* Happy Hour Cruises 6 PM – 7 PM (June 17 – September 15)
* Ask about discounted rates for Children, Seniors and Military
* Private Parties 25 – 100 guests call 800-252-5866
AC Paintball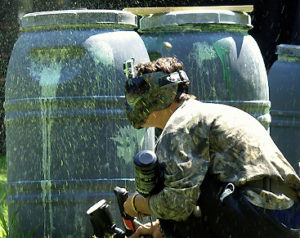 Just minutes from Atlantic City you will find the ULTIMATE activity for fun and excitement with AC Paintball.  Everything you need is right there.  A fully stocked Pro Shop with all your paintball supplies and several different types of fields to choose from makes this the ideal activity for guys getaways, bachelor parties, girls getaways and even family fun.  AM and PM packages include all supplies, equipment and paintballs.
Just show up and let the fun begin. Add AC Paintball for an extra special event for any occasion, like Birthday Parties and Team Building.  Find out why everyone is talking about AC Paintball and get in on the fun.
The Comedy Club at the Hideaway

The Comedy Club at the Hideaway is bringing back Atlantic City's long history of Cabaret Style Comedy Clubs featuring the Nation's Most Outstanding Comics.
* Located between Bally's and Resorts Casinos
* CLICK HERE to check upcoming acts
* Always Free Parking
High Roller Bay Party Boat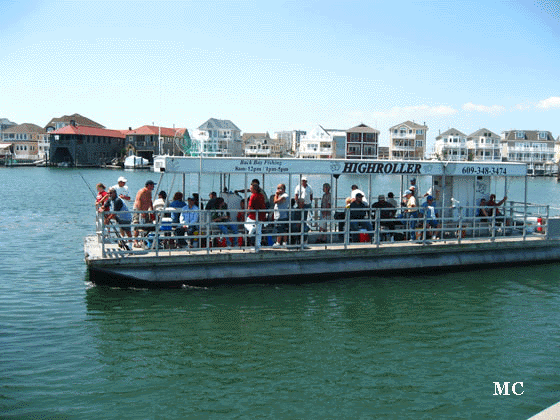 Atlantic City's Best Fishing Value 2009 – Welcome to High Roller Fishing. Captain Mike's 50′ pontoon boat is Atlantic City's only back bay party boat. It is USCG certified for 61 passengers.  We catch fluke, bluefish, weakfish, stripers and more! The water is calm and our courteous and experienced crew is there for you so come aboard Captain Mike's Highroller for a great time. Sailing two trips daily 8am to 12pm & 1pm to 5pm. Don't miss the boat!
* INCLUDES ROD AND REEL RENTAL!
* INCLUDES BAIT!
Ripley's Believe it or Not

Ripley's Believe it or Not Museum is located on the Boardwalk between Bally's and Resorts Casinos.  Add to your Atlantic City Fun with a visit to the Odditorium with weird, wild and crazy exhibits from around the globe.  See the Shrunken Human Head, World's Smallest Production Car, Abraham Lincoln's Death Mask, Jimmy Hendrix's Sculpture made of Chicken Wire, Roulette Table made from jelly Beans and oh so much more!
*Add the Laser Challenge to test your skill avoiding the laser beams as you walk through a maze of beams in a dark room.
Atlantic City Parasail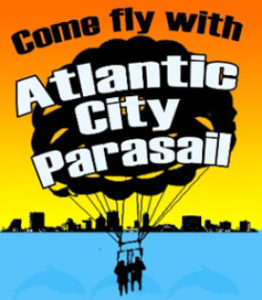 If you are looking for some excitement on the water THIS IS FOR YOU!  Enjoy a 90 minute Parasailing Adventure over the Atlantic Ocean just off Atlantic City's Famous Beach and Boardwalk.
Enjoy breathtaking views at 500 feet above the Ocean.  You and your friend will delight in the excitement and will create memories that will last a lifetime.
* Must be 7 years old or older
* Available for groups of 2 to 12 guests
* Fully Licensed and Insured 31 Ft Speedboat
Cyclone Speedboat Tours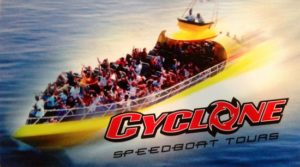 70 Feet of Family Fun and Excitement aboard the Speedy Cyclone Ocean Speedboat.  Thrills and Chills and a little wet too. All this fun and you also have a very good chance of seeing Dolphins frolicking alongside the boat or surfing the boat's wake.
This once in a lifetime Family Fun attraction is in Ocean City NJ just 10 short miles from the Glitz and Glamour of the all new Family Friendly Atlantic City.
Looking for something the Family will love and remember, try a sunset cruise off the coast of Ocean City and Atlantic City. See Atlantic City like you've never seen it before. This is 90 minutes of breathtaking views, great music and memories to last a lifetime. STARTING TIMES VARY DEPENDING ON TIME OF SUNSET.  We will advise you when you add this to itinerary.
Helicopter Rides From Steel Pier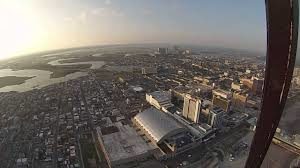 Steel Pier has Helicopter Rides.  There is not much more to say, other than this is a fantastic adventure and a great time for everyone!
Your get to choose between 2 different tours of thrill and delight. Bring your camera for breathtaking pictures to cherish for years to come.
* Choice of 15 minute Shore Line Tour or 25 Minute City Tour
* Flight depart from the Ocean End of Steel Pier
Renault Winery Resort

Enjoy a Historic Winery, one of the oldest working Wineries in the United States.
Just outside of Atlantic City, this historic Winery offers a guided tour, wine tasting and wine glass museum.
*This is a fun and wonderful day of culinary and wine delight.
Absecon Lighthouse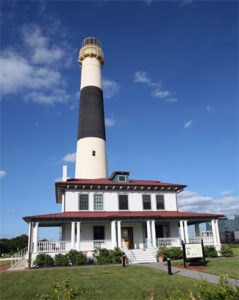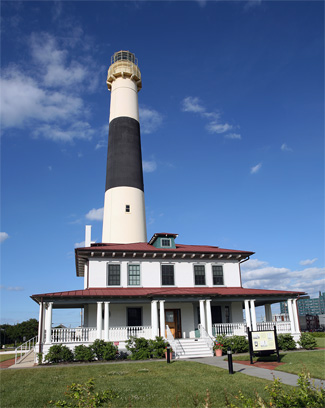 Come visit the Tallest Lighthouse in New Jersey and the 3rd tallest in the United States. Walk the 228 steps to the top of the lighthouse and enjoy breathtaking views of Atlantic City, Absecon Island, Brigantine and the Atlantic Ocean. Absecon Lighthouse is one of the oldest lighthouses in the country.
You will see the original first-order Fresnel Lens, originally lit in 1857. See the lighthouse's amazing replica of the Lightkeeper's dwelling, an educational museum, Fresnel Lens, gift shop and the original Oil House.
Admission Covers Parking, Admission to the Keeper's House Museum and All Amenities.
Atlantic City Fun Guided Tour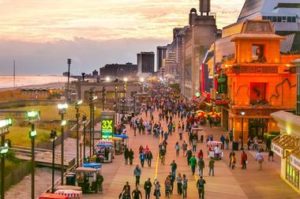 Enjoy any one of 4 Guided and Narrated Tours of Atlantic City and The World Famous Boardwalk.
* Available for Groups of All Sizes
* Minimum 4 or More Guests required for Tour
* See Additional Info for times and dates available for these interesting and Fun Filled Tours
Atlantic City Shows and Sporting Events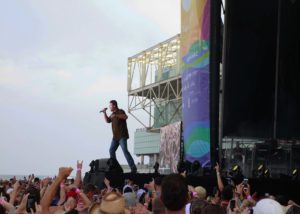 Add a Headliner Show to your Vacation! Pick any show or event at www.ACTICKETGUYS.com and we will add it to your per person price.  Tell us which show or event you want at the NOTES section of the quoting process.  We will send you a revised quote that includes your show or event in the per person price.  Just make sure you pick a show that is appearing in or near Atlantic City during your visit
* HEADLINERS, BANDS, CASINO REVIEW SHOWS and SPORTING EVENTS
Bass Pro Shops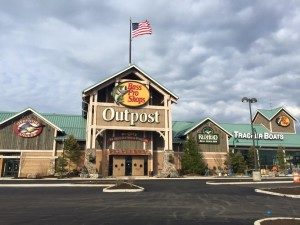 BASS PRO SHOPS opened in 2015 in Atlantic City. Start your Atlantic City Vacation with a visit to the World's Largest Fishing and Hunting Outlet Center. Load up on Hunting, Fishing and Camping Gear and Supplies at the Bass Pro Shops.
This is not your average retail outlet store. Bass Pro Shops is a Destination unto itself.  Outdoor memorabilia, big game stuffed animals and a giant aquarium are just a few of the attractions that make a visit to Bass Pro Shops a must.
* $50.00 Group Leader Gift Card for 4 Fisherman
* $100.00 Group Leader Gift Card for 8 Fisherman
* $250.00 Group Leader Gift Card for 16 Fisherman
Viking Cooking School at Harrah's Casino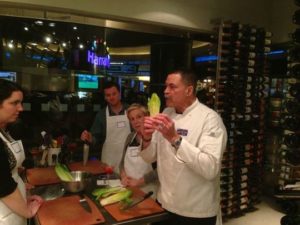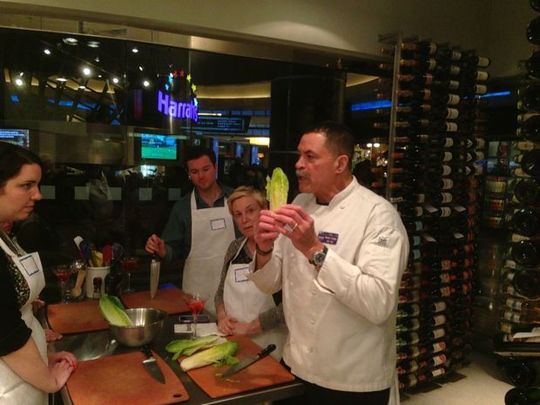 The Viking Cooking School may be the most enjoyable school on earth – even the homework is fun! From the novice to the experienced cook, over 70,000 students including kids, moms and dads, business professionals, and others come alone, or together with friends, to attend our classes each year.
If you love to cook, entertain, or just appreciate the pleasure of great food, the Viking Cooking School is the place to indulge your passions.
Lucy the Elephant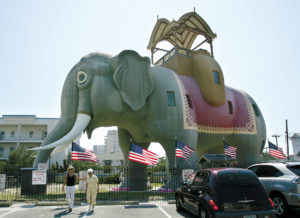 Built in 1888 Lucy is a National Historic Landmark. Six Stories High and older than the Statue of Liberty, Lucy is a must see for a Family visiting the Jersey Shore. Right on the Beach and just minutes from Atlantic City, Lucy will bring lasting memories for a Family Fun Vacation.
Lucy was built as a Real Estate Promotion to sell lots of land on Absecon Island. She has also been a hotel, Ice Cream Parlor and a Private Residence. Tour the outside and inside of this most unique Family Attraction. Bring your lunch and picnic at the Picnic Grounds or eat a great meal at Ventura's on The Beach Italian Restaurant.
$8.00 for adults and $4.00 for children.