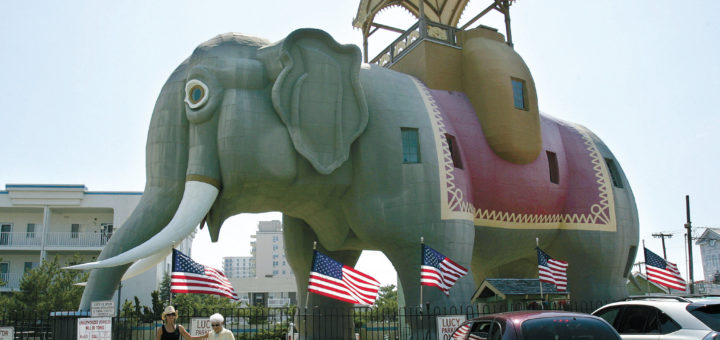 Built in 1888 Lucy is a National Historic Landmark. Six Stories High and older than the Statue of Liberty, Lucy is a must see for a Family visiting the Jersey Shore. Right on the Beach and just minutes from Atlantic City, Lucy will bring lasting memories for a Family Fun Vacation.
Lucy was built as a Real Estate Promotion to sell lots of land on Absecon Island. She has also been a hotel, Ice Cream Parlor and a Private Residence. Tour the outside and inside of this most unique Family Attraction. Bring your lunch and picnic at the Picnic Grounds or eat a great meal at Ventura's on The Beach Italian Restaurant.
$8.00 for adults and $4.00 for children.
Packages & Deals
---